Stamps Mint and Used, Catalogues and Supplies for Collectors since 1964

Reading is the

Key

to learning!

Stamps for Collectors
Welcome to
Armstrong's Stamps!
** Serving clients for over 50 Years!!**
---
Armstrong's Stamps is a division of Armstrong's Book Shope Limited.
Our main business is Stamps and Stamp collecting.
We carry a selection of products that will be of interest to any Stamp collector.

We carry a stock of Mint and Used stamps from around the world and welcome any want lists.
We specialize in British Commonwealth stamps and reference literature of Canada and British North America:
Mint stamps, Used stamps, Plate Blocks, Booklets, Postal History, Postal Stationery, Canadian Varieties, Souvenir Cards and Annual Yearbooks, First Day Covers, Collections, catalogues and handbooks.

We also have many collector books available to us, including antiques,coins, toys and woodworking.
---
Due to onlione sales and the number of shows we participate in, availability of all items listed on the web site are subject to prior sale.
to confirm availability.
Web page prices in CAD$
---
We are active in attending trade shows in the Ontario region
(see the show listings on our home page)
If you attend one of these shows, please stop by and say hello. We can also bring specialized material with us for you to view or pick up, to save shipping costs.
***
We recently attended Kitchener-Waterloo Stampfest 2021 in Kitchener, Ontario - with all CV19 protocols in place
(click image to enlarge)
The binders in the boxes behind the table are our show stock of worldwide stamps. If front, you will see some of the current and older reference books in stock, as well as, the binders filled with Canada and worldwide souvenir sheets and booklets.
***
Show stock set up at the CANPEX Nation Exhibition in London Ontario
(click image to enlarge)
***
Armstrong's Stamps at a recent Stamp Show - WW stock, literature and supplies (Customers were already at the tables even before the show opened!!)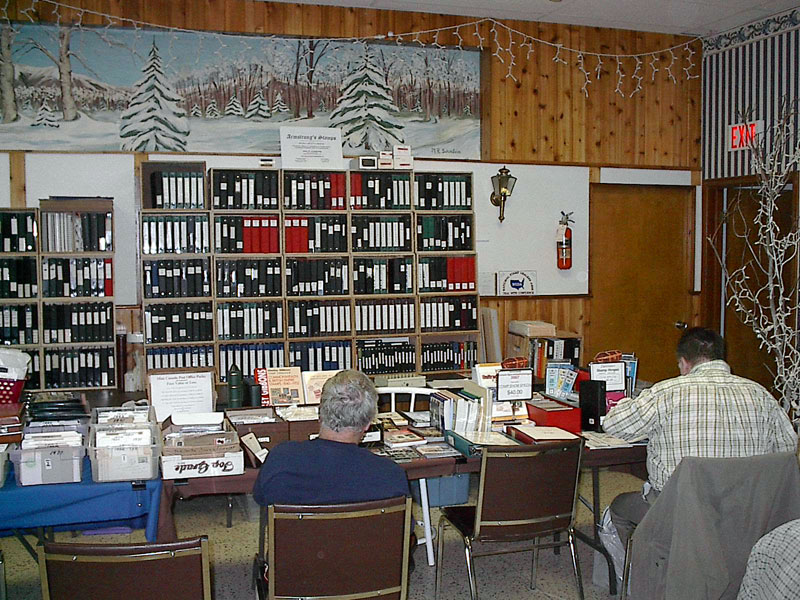 ***
Side-by-side with Hi-Way Stamp's Canada and Provinces stock, we can assist any collector

Selection of Topical/Thematic stamps available
We have a range of several boxes of topical stamps (aircraft, birds, butterflies, olympics, red cross, scouts, space, trains, British royals, etc…..)
including a recent acquisition of a "SHIPS" topical collection:
---
We carry catalogues, album supplements and supplies from the finest manufacturers in the world, including Lindner, Stanley Gibbons, Minkus, Scott and CWS.
We have supplies from Harris, White Ace, Safe, Schaubek, Davo, Lighthouse, Darnell and others. We carry a wide range of supplies and would be happy to track down an item for you, if we don't stock it!!
We are dealer representatives in some of the most well respected Philatelic Associations in the world, so you can be assured of quality and satisfaction in any purchase you make.
Please send questions or comments to the Webmaster